Online Platform
Our online platform has many great features which you may check out below.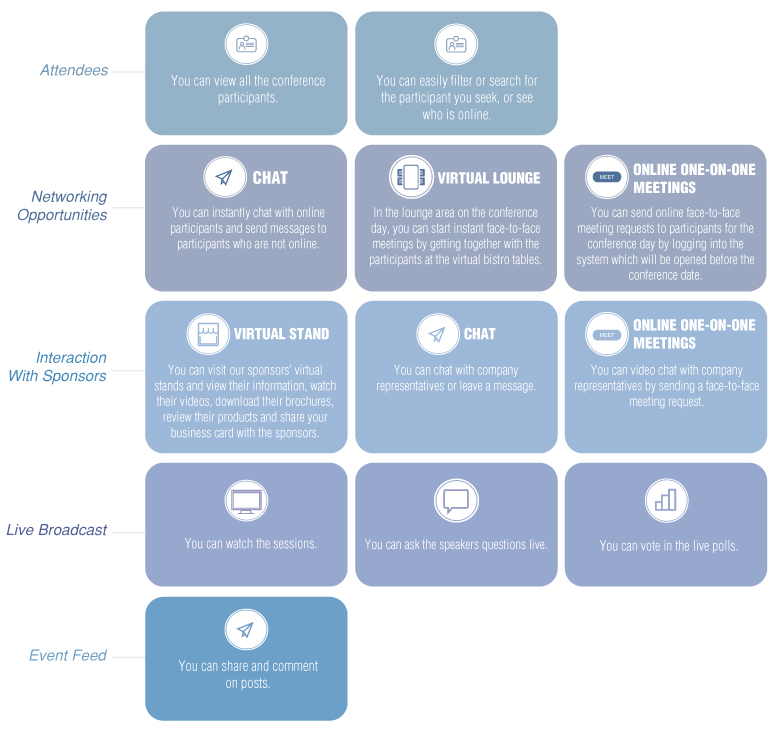 Do you have any questions on how the online platform will work? Please check out the steps below:
First, you need to register for the conference by clicking the "register" button on the header above. Please make sure that your e-mail address entered during registration is correct as your log-in information for the online platform will be sent to your e-mail address as well.

Once you register for the conference, you will receive an automatic e-mail confirming your registration.

When we open the online platform before the conference, we will send you another e-mail including the log-in details.

Please proceed and enter the information in the log-in email on the webpage opened by clicking on the link provided in the same e-mail.

After logging in to the online platform, you should create your profile and upload your photo in order to make yourself easily accessible and ready for networking.

Please send an email to us at events@steelorbis.com if you have any questions about the online platform.